Arnold van Bruggen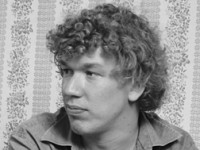 Arnold van Bruggen (1979) is a writer and filmmaker.
With his journalistic production agency Prospektor, together with his colleague Eefje Blankevoort, he uses film, photography and text to tell stories that are otherwise overlooked by the media.  In 2001 he published his first major reportage about the presidential elections in Iran. In 2004, the film 'Amsterdam-Kosovo', broadcast by IKON, about the dilemmas of humanitarian aid was selected for the Tribeca Film Festival in New York.
Over the last few years Arnold has travelled to many corners of the earth, particularly Eastern Europe and the former Soviet Union. His written and filmed documentaries have been published in a range of newspapers and magazines and shown at festivals and on television. Arnold believes in the power of a well-told story to connect people with worlds they don't know themselves; from the Mennonite Church in Amsterdam and the uprising of Georgian prisoners of war on the island of Texel to daily life in the small, unknown country of Abkhazia.
His articles reflect his personal engagement in and love for the tragic absurdity of the documentary stories he looks for. Since 2006 Arnold cooperates with photographer Rob Hornstra, first by travelling together to tiny Abkhazia, then by co-writing on his book 101 Billionaires and the past 5 years as writer in The Sochi Project, a 5 year-long documentary project in text and photography about the world in flux in a small but extraordinary geographic area: The Caucasus.