Emmanuel Ortiz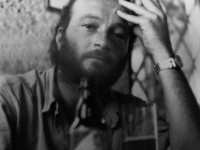 Born in Argentina in 1961, Emmanuel Ortiz moved to France in 1978, he began his career in photography in 1982. In 1984 Emmanuel went to Peru for three years to cover the conflict between Peru's military government and the Maoist guerrilla movement the "Shining Path" and the Marxist revolutionary group, the MRTA, who clashed with both the Peruvian Government and the Shining Path. During this time Emmanuel also covered the events in the new democracy of Argentina, the 1986 mass-hunger strikes in Bolivia and Pope John Paul II visit to Santiago, Chile.
Moving back to France, Emmanuel went to cover the beginning of the Croatia war in 1991, where he fell in love with the region and covered the conflicts of the break up of Yugoslavia through its entirety till 1999.
In 2000 Ortiz spent a year in Thailand before moving back to France to work on the long term story of the daily lives of the Atlantic Coast French fisherman. In 2005 he began another long-term project on one of his dearest passions, horses, their return to modern life and the history of their relationship with man.