In the Taurus Mountains with the Yörüks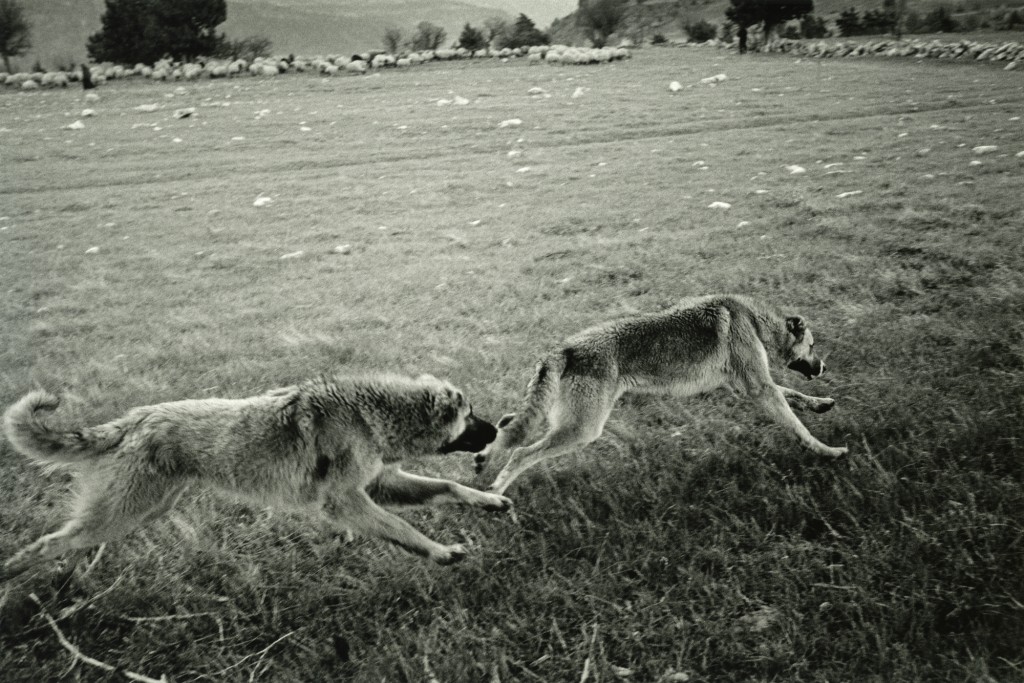 The Kush Alis are a wonderful family. They pitch a camp after a very long day of walking under a pouring rain. Ali Uçar, the father, sleeps under the tent. Hatice, his wife, and their older daughter, Emine, make flat bread over a low fire. Twenty-tree camels and dromedaries walk around. They carry everything the family possesses into 20 bags. Bayram is in the valley with 300 sheep while Gülcan and Yasemin look after the 300 goats that climb the almost vertical face of the mountain. We hear the two girls shouting at them so that they don't disperse. Under the trees, five Kangal dogs pretend to be asleep. The two following nights, as I sleep under the stars among the goats, I hear the dogs barking at the night's sounds, walking around the animals that are not enclosed.
They are like dreadful bodyguards. The six members of the family only get together at night. From where I am, I hear them laughing together. Their complicity is wonderful. Hatice, the mother, gave birth to 13 children. She would like to live in a house but her husband and children love their life and would not change it. At about 01.00 a.m., I hear shouting and I see flashlights dancing around. The animals have dispersed and it will take two more hours to gather them again. At 06.00 in the morning, they fold the tent, load the camels, put out the fire and start walking in the fog. Tonight, it will be raining again as we pitch a new camp.