Peera Vorapreechapanich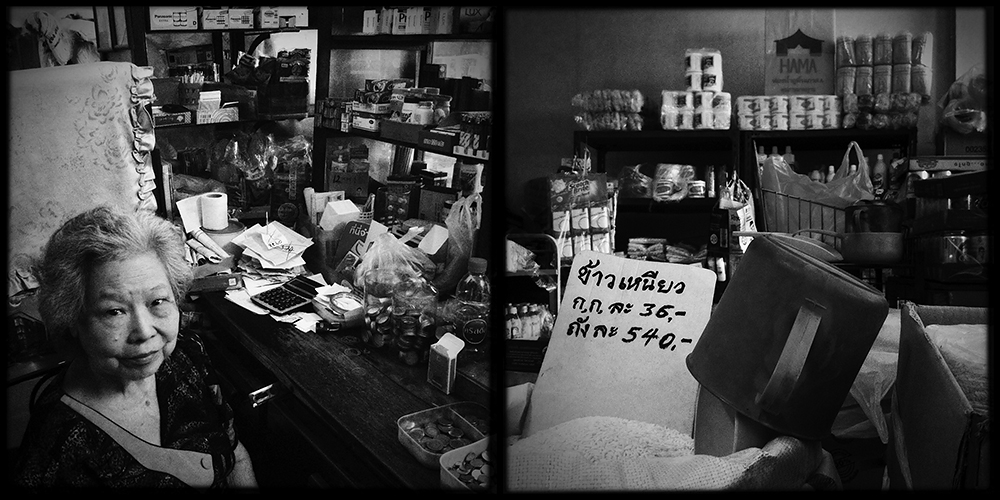 Fading Memories
Imagine if, one day, your familiar atmospheres have gone forever, how would you feel? This question is the beginning of my project. Sri Phraya, the area in Bangkok where I grew up, is an old community of Thai-Chinese people, many of whom own an array of traditional
shops. As time has gone by, these shops are slowly disappearing. This project represents my intention to preserve these memories and encourage the locals to protect these shops before it's too late.
Exhibition at Gesoplan. Click here for location information.