Night Shift in İstanbul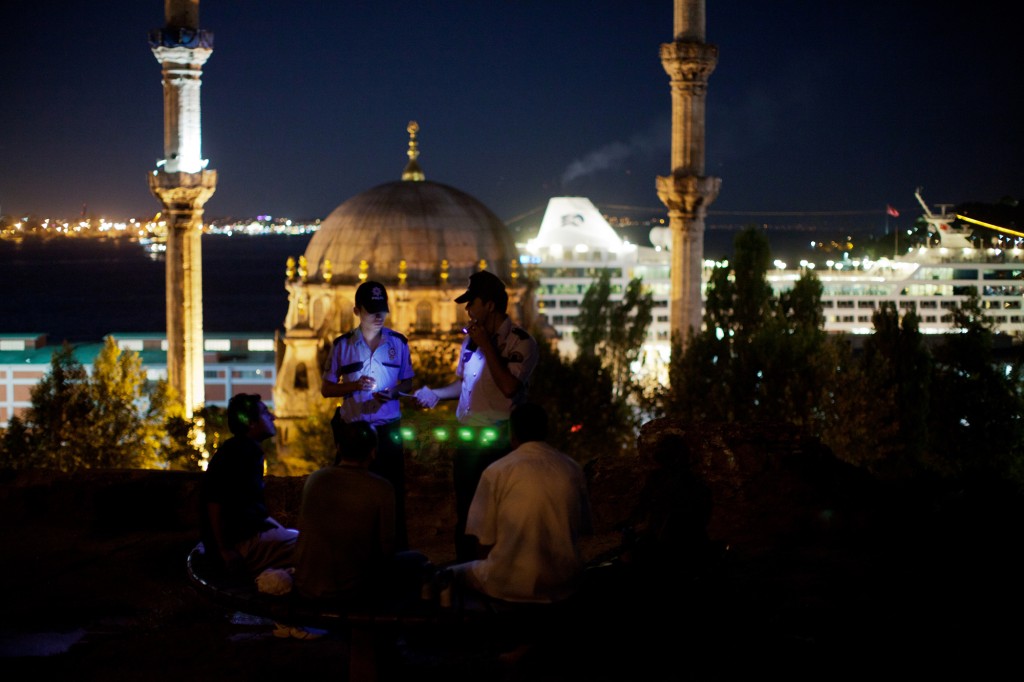 I worked with the French police department for a long time. So, participating in police patrols at night meant a lot to me. That way I could observe how security worked in Turkey and compare it to France. People are generally biased against police all over the world. However, in İstanbul people really respect the police. I was surprised to see this.
Of course police officers have to maintain the control over events when they encounter drunk guys who do not abide by the rules and run riot. But, throughout the nights I accompanied them, I did not witness a single instance of the police officers uttering a disrespectful word while they were working. They remained calm when they encountered problems or unrest. What is interesting is that things did not get out of control even once. Of course I was not with them every night, so I cannot generalize my statements, but I can conclude that it was very different work for me as a photojournalist.
I admire this city. İstanbul is one of my most favorite cities in the world. I feel privileged to have had the chance to work with the Turkish police. Sharing those stirring moments with them and rushing to scenes in their cars was incredibly exciting. As far as I know, I am the first to have conducted such a comprehensive project on the Turkish police, which is also a little disappointing.