A Scene of a Hundred Years ago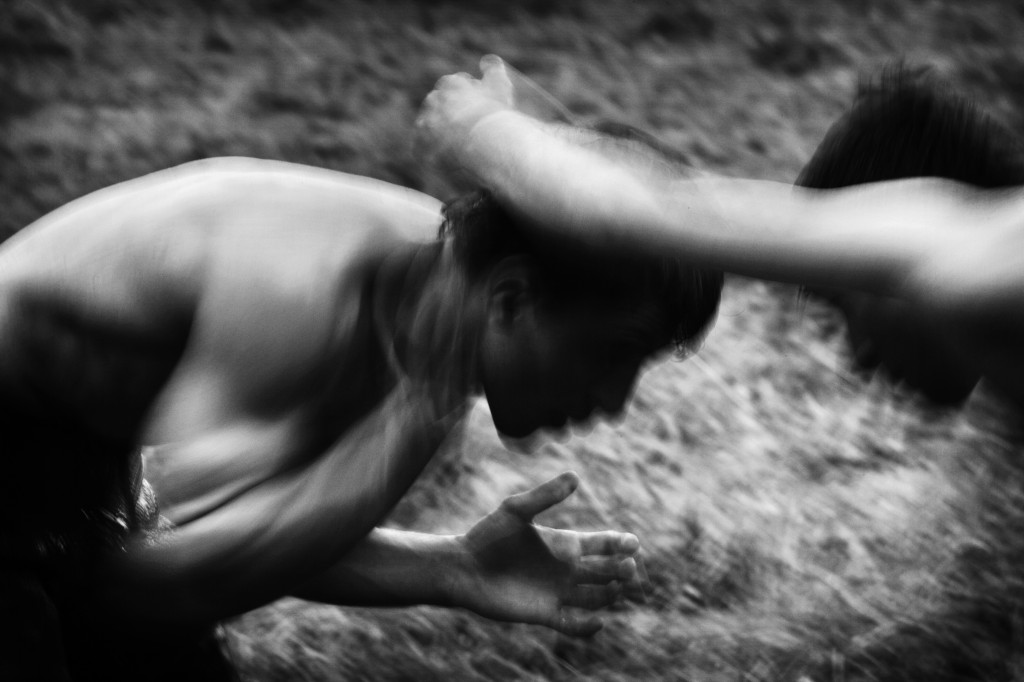 The moment wrestlers stepped on green meadow and started wrestling was like a scene that belonged to hundred years ago. Their stances, looks and the feelings reflected on their faces were each a different portrait for me. The tapping of drum orchestra played by forty players influenced me a lot. You become hypnotized with that sound after a while and you find yourself in a different world.
Edirne which had been one of the capitals of
Ottoman Empire is a door that is opened to Europe from Turkey. Among the traditions that were carried to this day, Kırkpınar Oil Wrestling is the most outstanding one. The wrestlers that come from all over Turkey for six hundred and fifty years compete with each other in Edirne. Kırkpınar, housing oil wrestling competitions which is one of the oldest sports of the world, is a key attraction due to its impressive atmosphere.
Before and after wrestling, the wrestlers were taking their time at the green land full of trees outside the wrestling arena. This place resembled a little camp and here wrestlers were messaged and cheered. While winner wrestlers were congratulated, the losers were cheered up on that land. Besides, local gypsies living in Edirne livened up the atmosphere with the music they were playing. When it was time to wrestle in order to become the chief wrestler, it was as if life stopped at Kırkpınar. The audience held their breath as they were watching this competition.