Calls & Awards
Calls & Awards in BERLIN FOTOFESTIVAL 2013 – THE BROWSE
BERLIN CALLING – MOBILE PHOTOGRAPHY AWARD

For the first time BERLIN FOTOFESTIVAL 2013 – THE BROWSE opened a call for an open mobile photography award. The 40 best award entries won an exhibition and the best 3 series won  1000 – 3000€. The winners were announced at the festival AWARD Ceremony, June 15th 2013.
The 3rd price (1000€) was donated by photo publishing house Edition Braus. Our Partner Berliner Großmarkt GmbH sponsored the 2nd price (2000€) and Berlin Fotofestival The Browse granted the 1st price (3000€). Winners were announced on June 15th 2013 at the festival AWARD Ceremony.
DISCOVER UNCOVERED
BERLIN FOTOFESTIVAL 2013 – THE BROWSE is looking for 10 unpublished photo documentary stories to be exhibited during the festival at STATION Berlin, 13. – 18.6.2013.
Due to budget restrictions – we do the whole festival without any major public funding or big sums of money through sponsoring – you will, if selected for an exhibition, have to send us 15 printed images 50 x 60 (paper size) we will frame and hang them together with all the other phantastic photographers in the festival and show 1 image of your exhibit on the website and in the print magazine of the festival. Welcoming your proposals, please send us a mail with links or 5 lowres images, short description to exhibitions@berlin-fotofestival.de.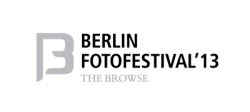 EXPLORE NEW MEDIA

Call for entries
BERLIN FOTOFESTIVAL 2013 – THE BROWSE is looking for innovative multimedia work of documentary photographers and photojournalists, made for the Web or mobile platforms (iPAd). We believe that an important part of the future for professional photography and photojournalism lies in these areas and we want to explore how pioneers in the field have started to work with these new  possibilities of expression, distribution and communication with audiences. The selected entries will be on display at  STATION, Berlin from 13. – 18.6.2013. Have something to contribute? Send us a mail with links to your work: multimedia@berlin-festival.de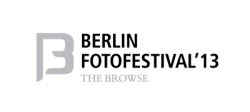 TEDDY FOTO AWARD 2013
Call for entries
For the second time after its premier at Browse Fotofestival 2012 TEDDY Foundation announces a call for the TEDDY FOTO AWARD in the context of BERLIN FOTOFESTIVAL 2013 -THE BROWSE.
The theme of this year's TEDDY FOTO AWARD 2013 is. "THIS IS OUR FAMILY ALBUM".
Deadline: 31.5.2013
Black & white or color photographs are accepted. To participate send a mail to: fotoaward2013@teddyaward.tv
The winners will be announced at the festival AWARD Ceremony, June 15th 2013.
BRENNPUNKT AWARD
Call for entries
After its premiere at BROWSE FOTOFESTIVAL 2012 in 2013 acclaimed German photo magazin "Brennpunkt" provides an award for an excellent series of black & white photography .Winners will be presented with their portfolio in  "Brennpunkt Magazine".
Apply here: buehrer-berlin@t-online.de